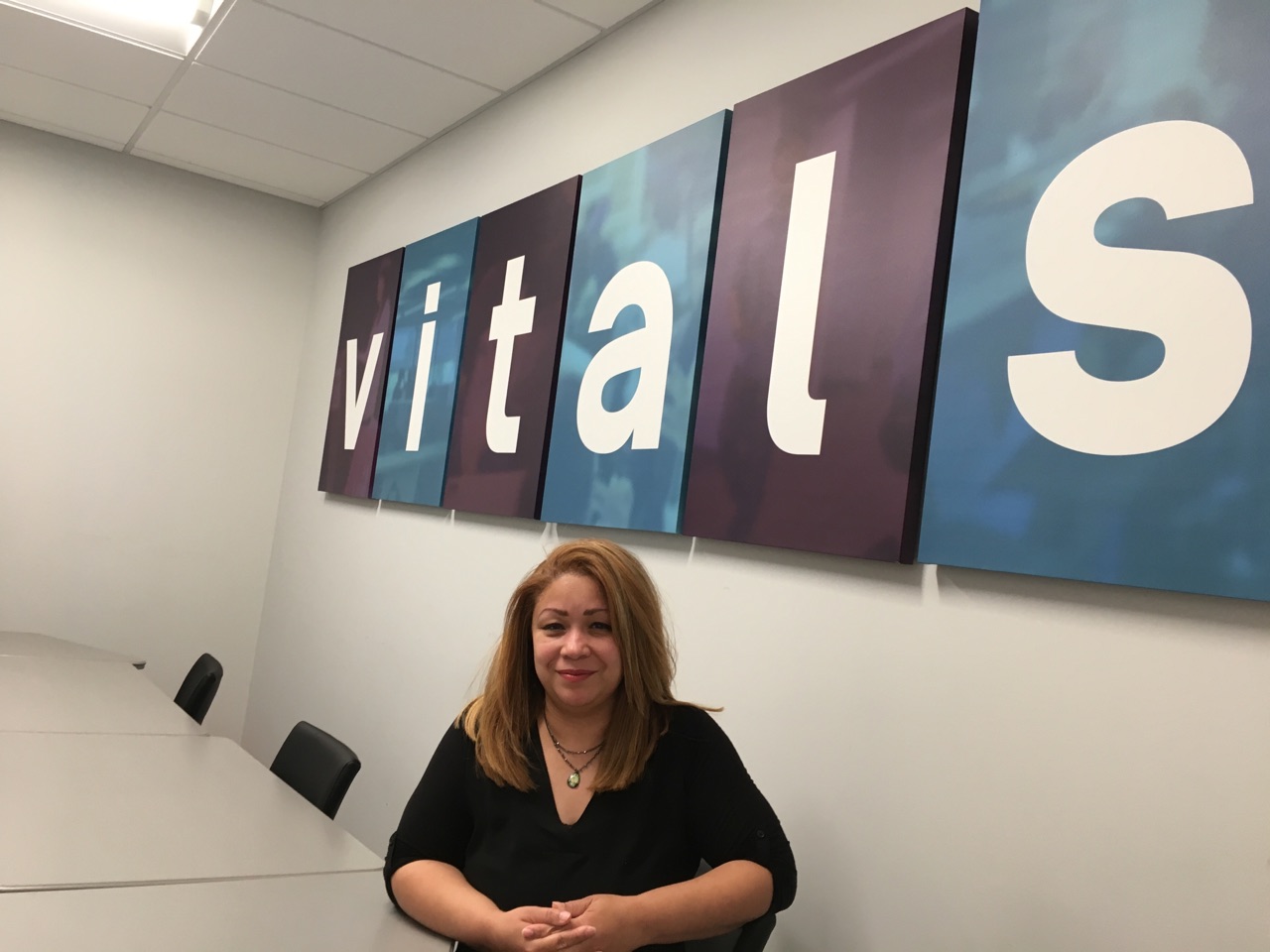 Nelida Rivera
Program Manager, Strategic Program Management Office
Q: How long have you worked at Vitals and how has your work with us evolved ?
A: I've been employed at Vitals for 6 years. As a program manager I've been given the opportunity to develop standard processes and guides to help ease the day to day responsibilities by creating a sense of consistency. I have also been afforded the opportunity to work on various company initiatives triggered to further improve what's already a successful company. Finally, the role has expanded in working with various departments providing me knowledge and understanding of the type of work done and the challenges faced in accomplishing goals. Having the opportunity to peek in these windows gives me a better appreciation of how all of these components move and connect to bring us Vitals.

Q: Tell us a bit about your work with VitalsFEVER .
A: VitalsFEVER is a wonderful program dedicated in uniting everyone through events, charity opportunities, and educational efforts to build camaraderie. It's a chance to celebrate the most important aspect of Vitals… the people. My work in VitalsFEVER is of coordination, organization, planning and execution of various events with a healthy dose of fun and laughter.

Q: Please share something about your current role at Vitals that you love .
A: The two things that I most enjoy in my current role is planning and managing the implementation of projects, as well as creating standards and documentation (which many may see as tedious and boring) but I find exciting because it pushes me to be creative each and every time.