Why Consumers
Need MEG
In health care, cost and quality are not related in the same way they are for other buying decisions. MEG is a health cost solution that provides consumers with personal guidance, powerful outcome metrics and accurate cost information to help them choose better-value facilities for complex health care procedures and surgeries.
Through predictive analytics and modeling, MEG identifies members on a diagnostic journey with the potential to lead to expensive surgery. But MEG goes beyond traditional technology solutions by providing one-on-one support to members as they make important care decisions.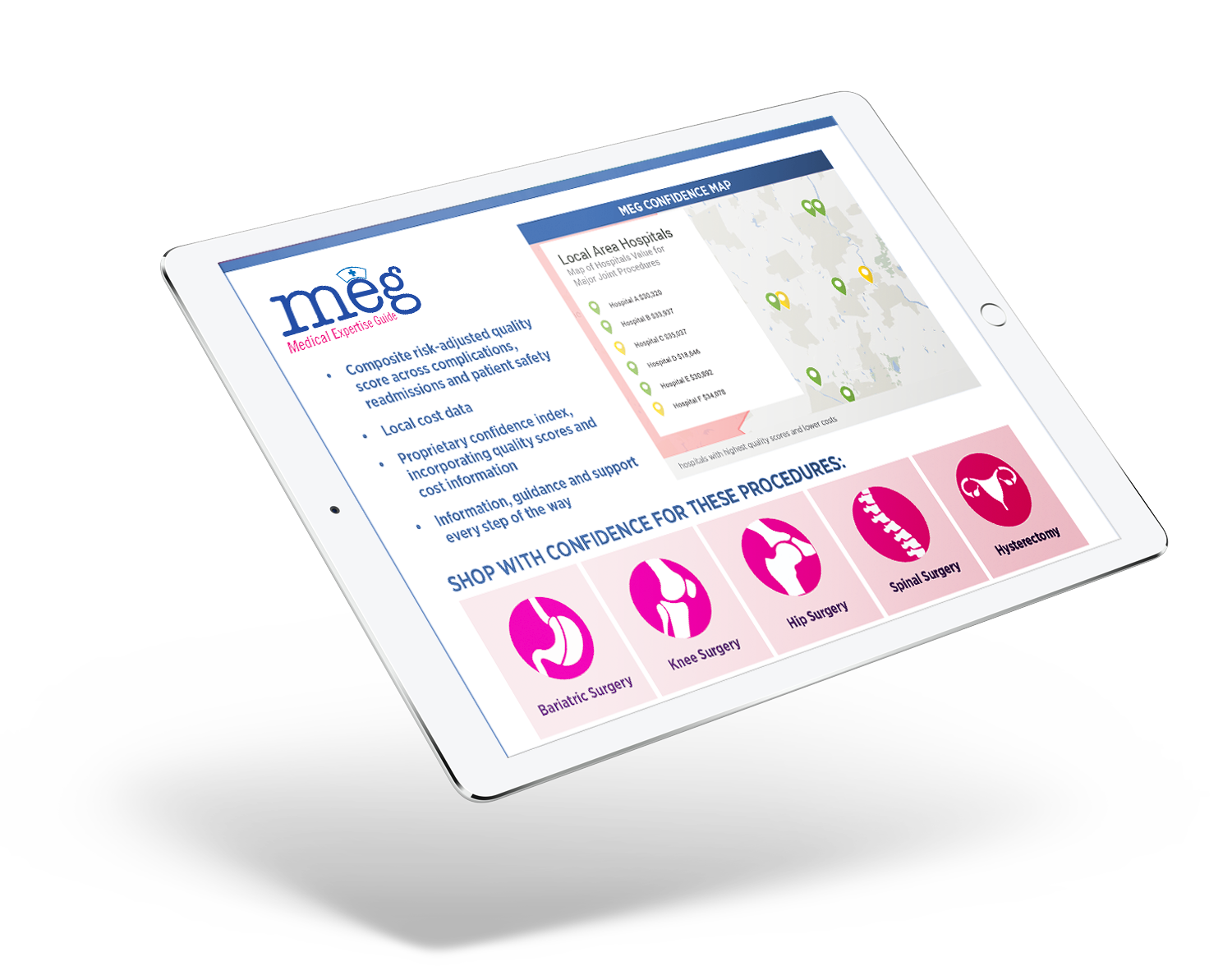 The MEG Confidence Journey

High-Quality Standards.
Well-Informed Decisions.
Patient experience information
Composite risk-adjusted quality scores
Proprietary confidence index incorporating quality and cost data
Cash rewards for choosing high value care
Consultation with health care professional for end-to-end support
Decision support to identify and assess treatment options
Information to prepare for procedures and post-procedure follow-up
Assistance with referrals, second opinions and scheduling
Contact Us
See how Sapphire Digital's right-tech, right-touch health cost solutions drive health care savings.