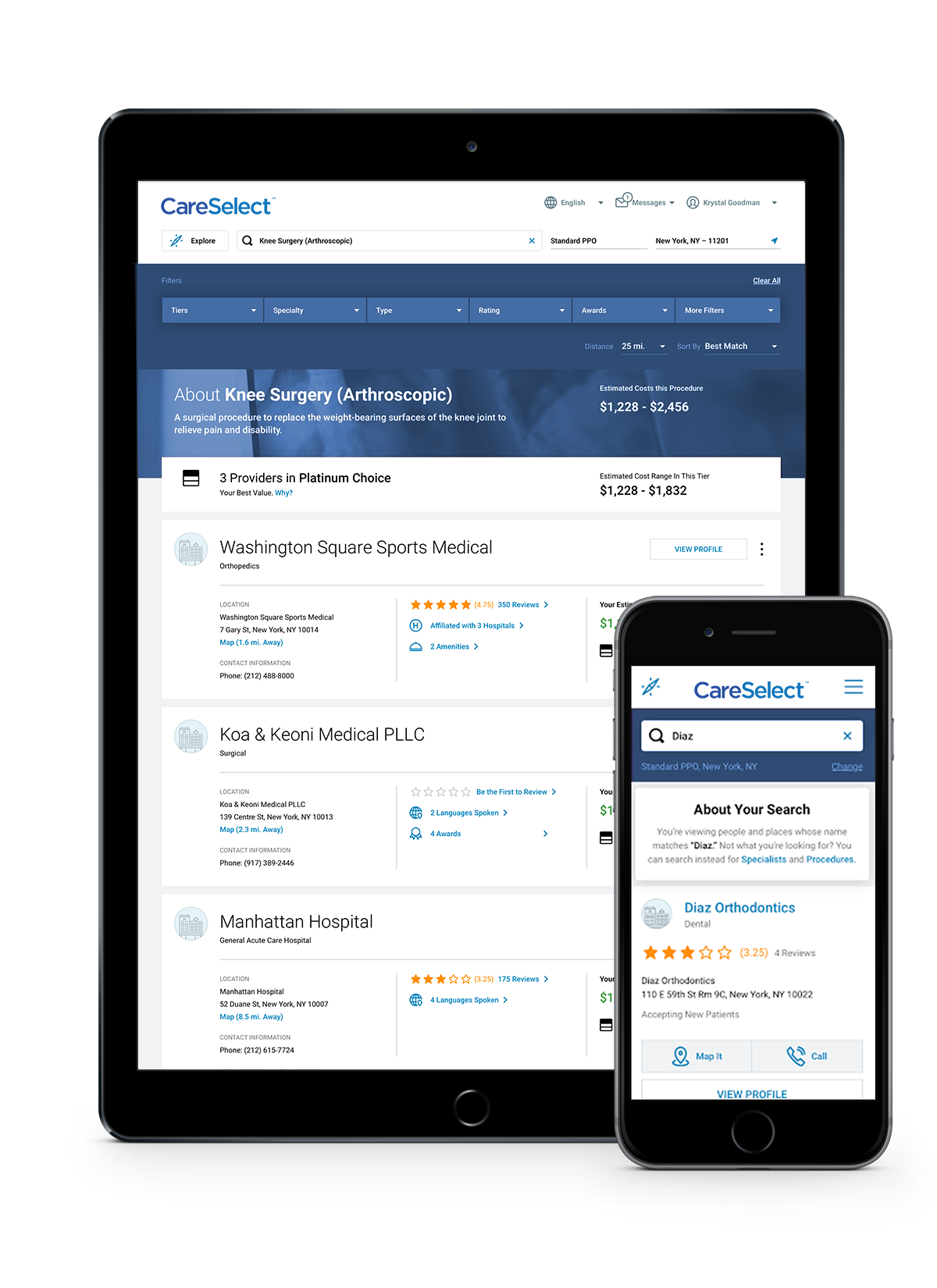 What is CareSelect?
CareSelect brings the best of consumer online shopping to health care, making it easy for a member to search for care whether they're at home, in the office or on-the-go.
A fully integrated solution that makes it simple to find care, understand costs and choose preferred options, CareSelect lets you reinvent the shopping experience for your members.
We picked Sapphire Digital because they were scalable for our growing product needs. We are fully integrated with Sapphire Digital so the experience is seamless to our members. They can search for a provider, search for a cost, and write a review all in one spot!
The Best Consumer Shopping Experience in Health Care Contact Us
See how Sapphire Digital's engagement and shopping platform motivates members to shop for care.